---
- t2ffn - 2011-08-29 16:46


frellAn Wrote:

@t2ffn



Yes I have included landscape.jpg for all views that could use it and the next release is indeed for pre-Eden. I have added extra items but no custom ones yet no, planning on it though

But don't worry about fixing the code yourself the release will be out in a couple of days.

Excellent to hear thanks. I am just playing with the code on my laptop, getting nowhere fast but it's been a while since I played with the code.

Great skin, works really nice. I will offer to help look for bugs on next release. (If any :cool


One think I noticed which I am not sure is skin related, this skin is fast, except when finishing a TV show/film and it goes back to the menu to mark it as watched. It leaves a black screen for a few seconds before it loads. I am on a nightly though so as I say, it may be XBMC rather than skin.

Looking forward to the next release!


---
- ECEC - 2011-08-31 17:59

Nice update to my favorite skin!
Installed this just a few minutes ago and I really like the changes. No problems, either.


---
- t2ffn - 2011-08-31 21:51

I really want the new release, I cannot wait any more!
---
- frellAn - 2011-08-31 22:57

I'm adding more and more things, feel I don't want to release it until everthing is tip top, there's a few things I know of but don't have a good solution for yet. I will probably still release it tomorrow though, the skin is a lot more complete then the 1.0.0 release.

Here is a few more things I have added: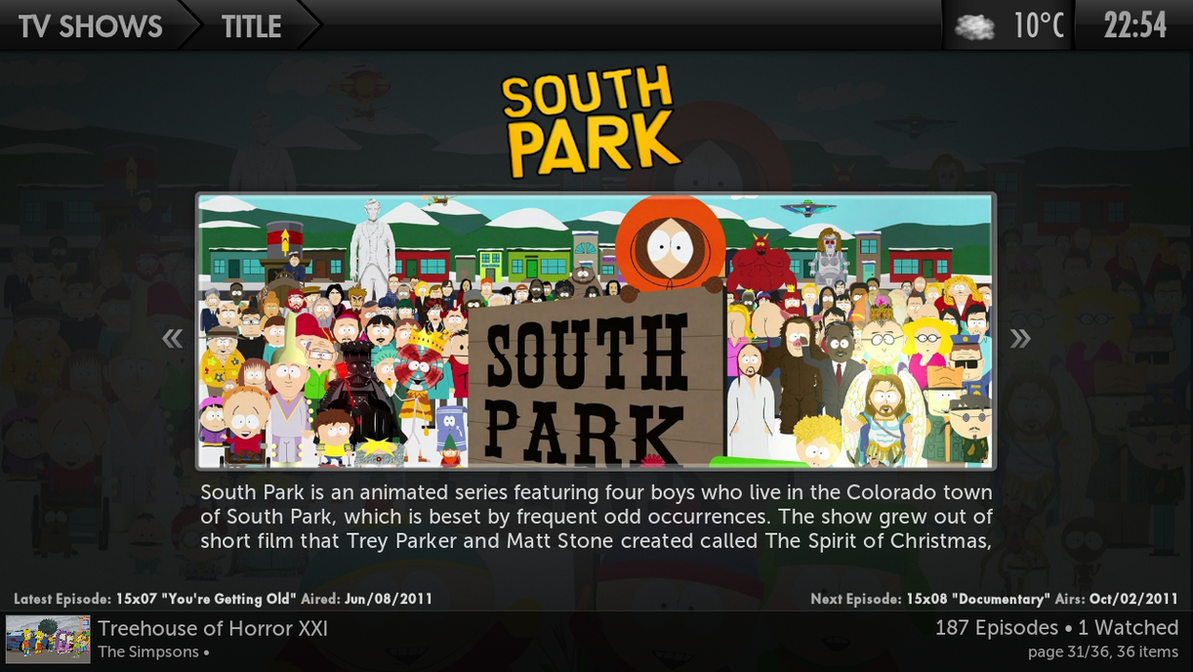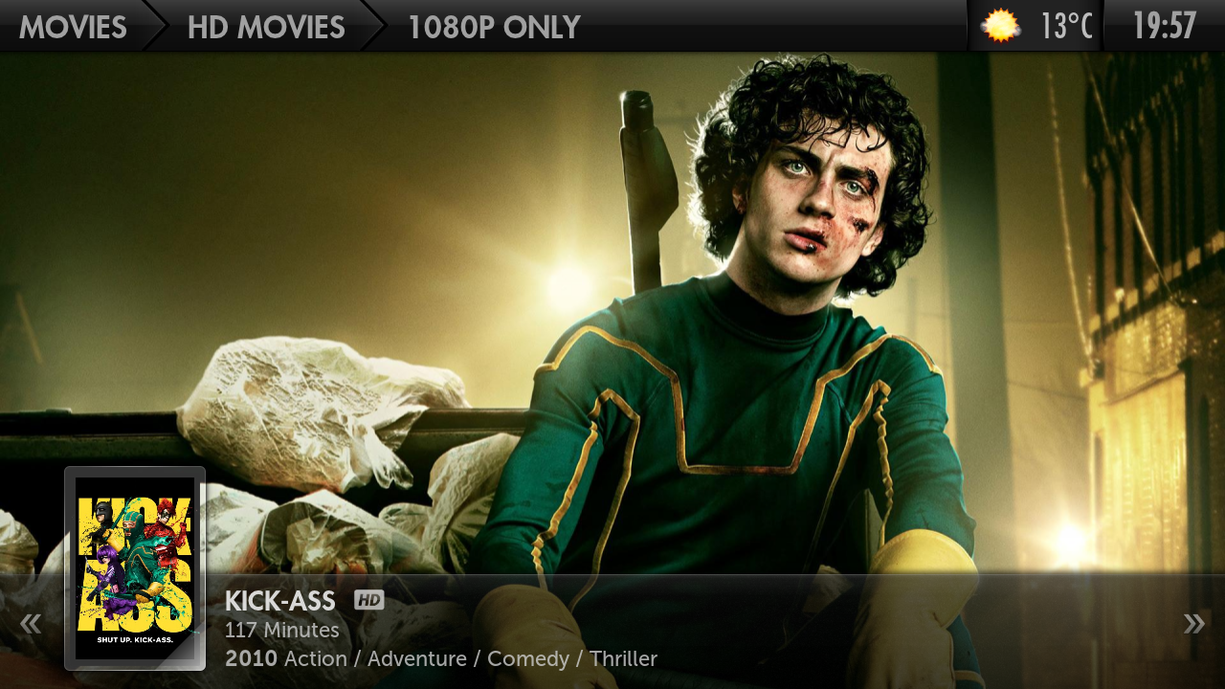 ---
- Rygrath - 2011-08-31 23:23

Looking really good so far! Can't wait for the next release of your changes.
---
- t2ffn - 2011-09-01 00:05

Looking good.

Can I ask for a 'New' marker for TV show level, similar to the watched marker. This is used in a few skins such as Alaska to show there are new episodes (10/20 newest items I think) which is useful for automated TV series additions.

Also, probably more difficult to add, but Simplicity has a 'delete after watching' option which is an amazing feature for shows that are added but you dont want to keep after watching. This helps clear out the library.

Anyway, they're my two wish list items, let me know what you think.

Thanks


---
- t2ffn - 2011-09-03 21:24

Any info on release of the update? Thanks


---
- frellAn - 2011-09-04 22:01

Sorry for the delay, a lot of other stuff has come up. Girls and gigs n shit, but it will probably cool down at the end of the week and I will have time to finish this, it's mainly the NextAired script that is taking time to implement
---
- t2ffn - 2011-09-05 13:19

Thanks for the update. I'm sure it will be worth the wait.

Will the next release have custom shutdown timer integrated?

Just thinking of some of the nicest bits of the skins I've used which you may be able to use:

Delete after watching option. (Simplicity)
Colour studio flags. (Simplicity)
New episodes marker to show new additions to TV shows level. (Alaska / Simplicity)

Amazing work.


---
- henrikyo - 2011-09-08 01:35

one thing that annoys me, after adding tvshows if i change the fanart, if i go inside the episodes of season 1, the background is all grey, and i cant set fanart.

Ive tried with scarping from xbmc or from nfos from ember media manager.

If i leave the fanart be and dont change it, the fanart stays inside the episode view. But it annoys me like crazy. Having the grey background when i see episodes of a tv show.

Other then that, awesome mod


---