---
- Jezz_X - 2009-05-21 09:39

Yeah looks real nice I like this view lots http://s620.photobucket.com/albums/tt289/Arcanthur/fileview.jpg


---
- manturafs - 2009-05-21 20:17

yeah. this does look good. wouldn't mind seeing how this comes along!


---
- Arcanthur - 2009-05-22 02:50

Thanks for the support guys, here is the newest mockup for wall view, I have an interesting idea on how it might be navigated, the selected box would remain stationary with the info always showing, and pressing up/down/left/right would move the icons behind, this may cause issues with getting to the nav bar, but maybe there could be a way around it. I hope that makes sense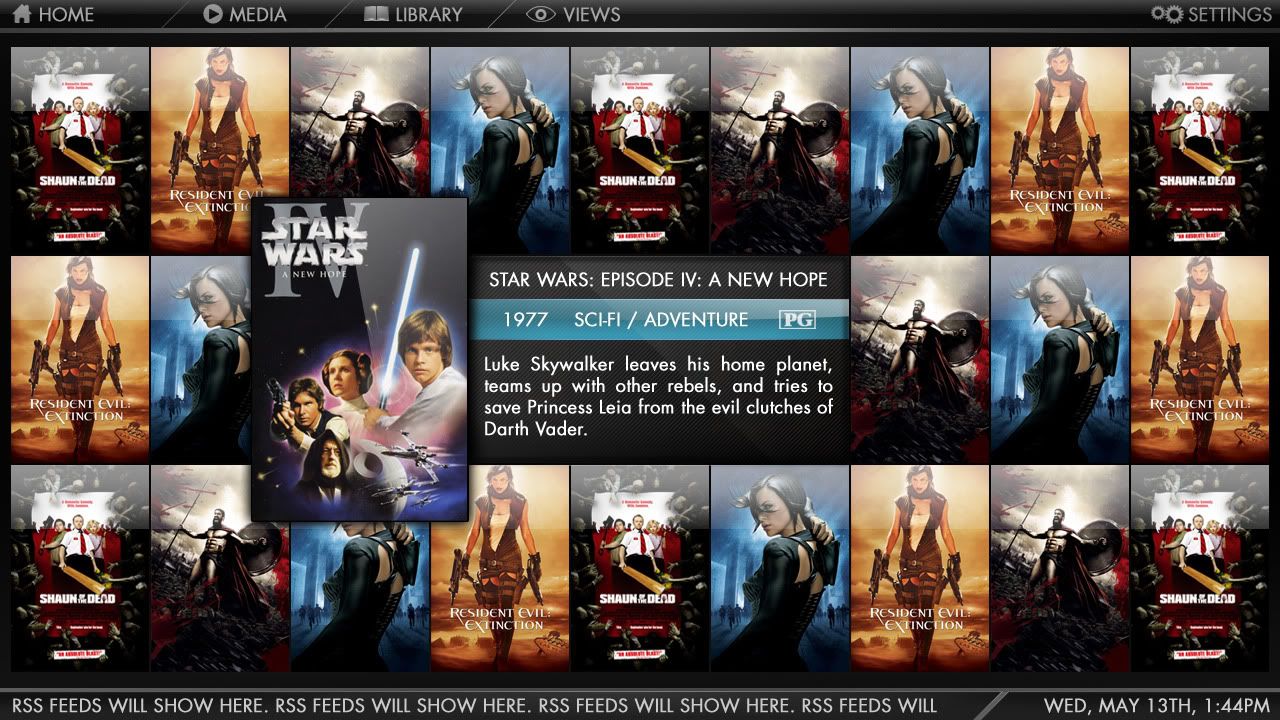 ---
- MDPauley - 2009-05-22 02:55

Beautiful!


---
- KidKiwi - 2009-05-22 08:42

Wow...that wall view looks really nice - probably the best one I've seen IMO. Hope you can get the code working to suit.


---
- keeganl - 2009-05-22 17:14

damn, I take a short break and here is an improvement on Serenity. Good luck guys. Hope this all works out well.


---
- pmootrey - 2009-05-26 08:14

Really slick looking skin. I relieze these take time, but when can we expect a alpha/beta release?


---
- Bram77 - 2009-05-26 11:55

Much nicer than v1, for me it was to chaotic. Looking forward to this one!


---
- mkv1080p - 2009-06-06 11:26

Any News?


---
- wstewart - 2009-06-12 02:41

lookin good, looking forward to trying it


---