---
- korn99uk - 2011-02-02 16:05

For the TV airing today is there a way to configure it?


---
- Sharpe - 2011-02-02 19:10

In what way? - At the moment it's just a little notification to show you details for up to 3 tv episodes that happen to be airing that day (for shows in your library). It picks the 1st 3 episodes that the addon reports back for that day. You can configure it to display or not in skin options.

Or are you meaning along the lines of only notifying you if a particular (user defined) show is on perhaps? - That might be a good idea. However something like that would have to taken up with the addon's authors - ppic and frost.


---
- korn99uk - 2011-02-02 19:52

I meant in the way that it is checking the right schedule. I am in the east coast of canada in a strange time zone compared to EST so if it tells me 8pm EST that would be 9:30 my time. I was wondering if you could configure your location so when it gave you times it would be correct.


---
- Sharpe - 2011-02-02 21:34

Oh yes good idea - not something I can do with the skin but you could check in with the addon's authors and see what they say.


---
- Sharpe - 2011-02-03 10:21

Another quick update for you:



Version 3.1.7


- Added TV-Show Rating images

Always meant to get around to doing this.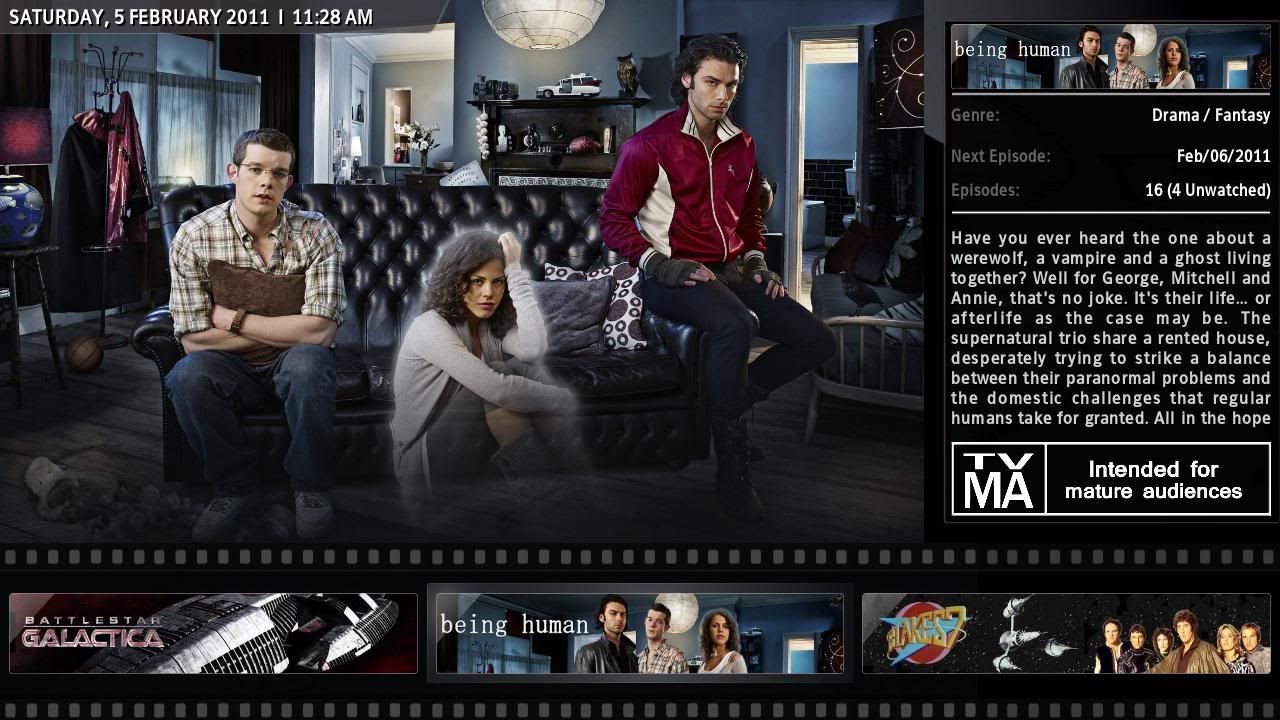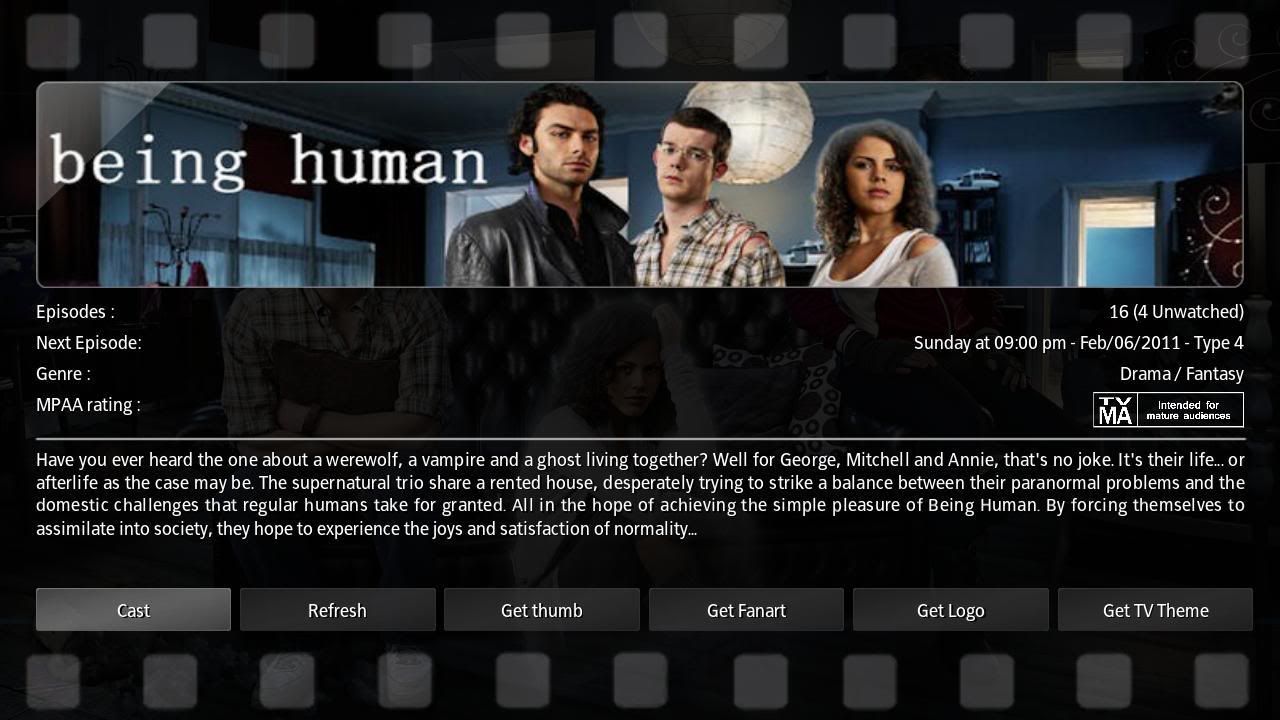 ---
- djdafreund - 2011-02-03 19:11

Very cool Sharpe. Thanks. I'll redo the new images to match our move rating's i did, same style.


---
- korn99uk - 2011-02-04 04:52

I was looking at the episode list in Fanart Wrap and was thinking you could put the source flag (like hdtv or web-DL) in the spot where the studio flag normally goes in say the movie view (top right hand corner in the episode view)


---
- Sharpe - 2011-02-04 20:04

Yes possibly - the only thing is it would have to be skin hack based on how you name your TV show episodes. XBMC has no way of determining source info. I mean it's doable but not something I've built into the skin so far as I've preferred to rely on the inbuilt scrapers and the native file info capabilities within XBMC as opposed to naming hacks.

I will look into it though.


---
- korn99uk - 2011-02-05 01:15

The reason I mention it I know that a lot of people "aquire" their shows online from maybe not legit sources and it puts the source in the file name. I guess if people don't have that in the name then it won't show up and will not be different from how it is now.

I know there are a few threads/skins that have a HDTV icon and a iTunes HD icon.


---
- Sharpe - 2011-02-05 03:00

Yeah good point - I sort of strip all that source stuff out with an auto renaming program that I use - but I don't mind adding something like that for others.


---