---
- Malexx - 2011-01-03 04:18

Included in next Update is also the possibility to have Posters and Wide Thumbs in Season View.




still need to touch things to get next update out.Within next 2-3 days it should be ready.


---
Bold Cirrus - gav1577 - 2011-01-03 19:57

Hi i just modded cirrus to use an bigger bolder easier to read font and thought i would share.
If anyone wants to give it a go you can get it below
http://www.mediafire.com/?x51pjmbddfajehb


---
New MOD Mix - butchabay - 2011-01-04 17:54

As i liked very much additions in monsieurpaulu's MOD, i've done a COMBO HACK.



monsieurpaulu's and gav1577's Bold Cirrus MOD.



Bold Cirrus as default and added monsieurpaulu's parts of his MOD.

- Ability to hide or show and Set Custom Backgrounds for Scripts, Favourites, On/Off and Play Disc
- Ability to Setup Custom Backgrounds for MusicVis.
- Much more ... see screenshots



Release Cirrus MOD Mix V1.0 (09.01.2011)



Home:

- RSS Bigger Font
- Weather, Date, Time now in upper right corner.
- Now Playing Box for Music, TVShows, Movies in right lover corner.
- Recently Added in top right corner.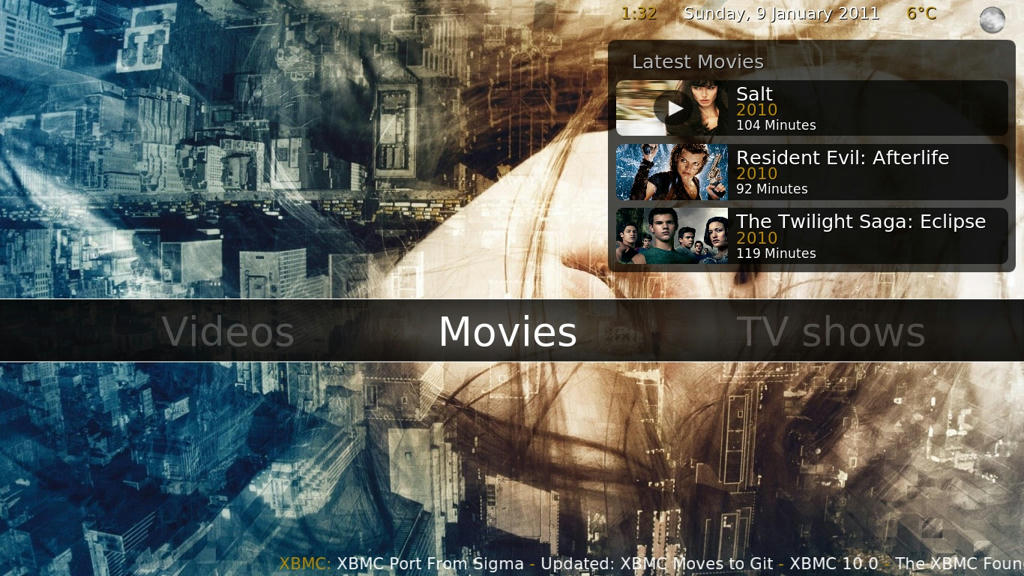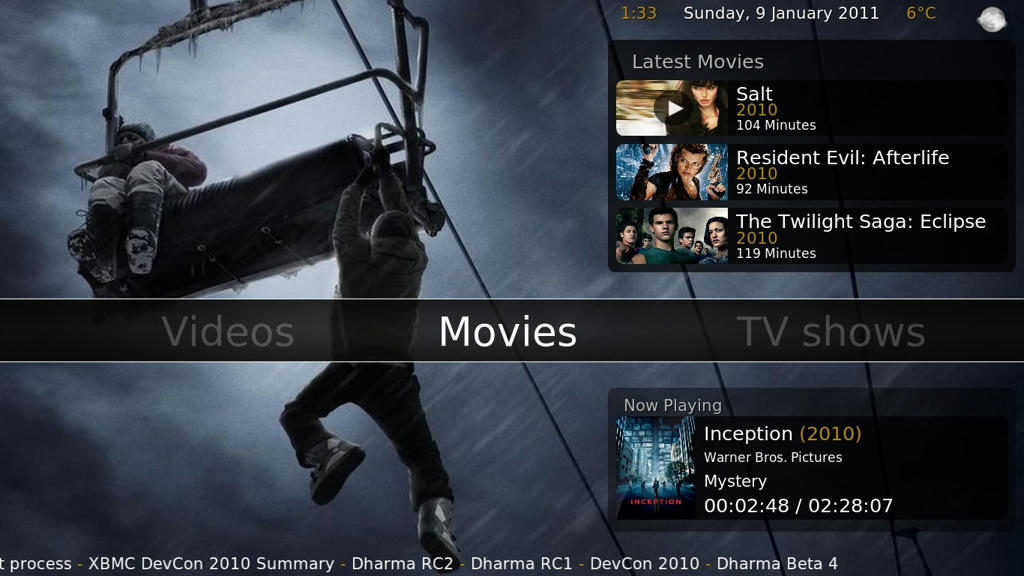 Right List View:

- Smaller Font for TV Shows: Episodes (Watched, Unwatched)
- Removed Plot and inserted Tagline and Imdb Top 250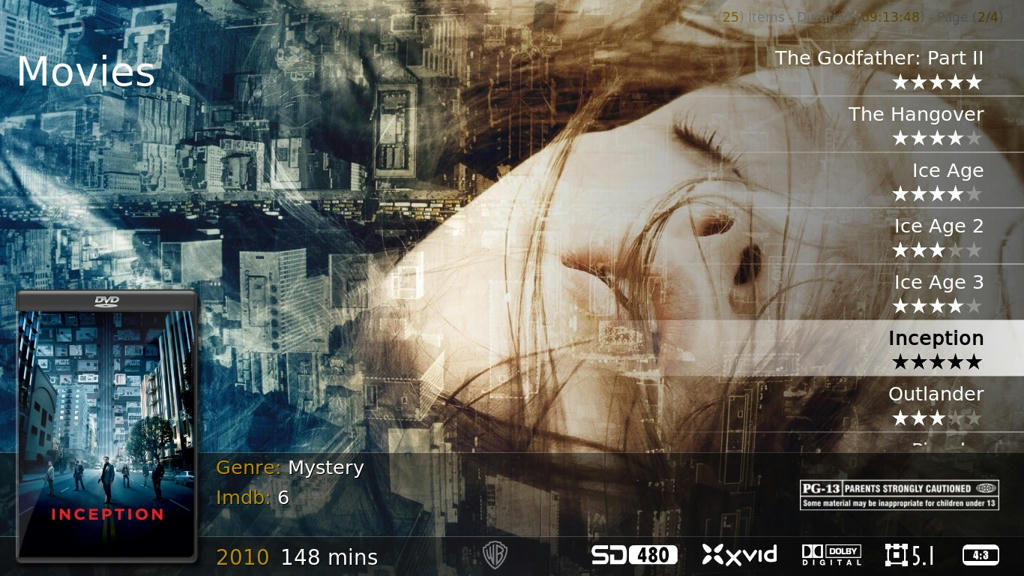 Fanart View:

- Corrections, allignments
- Removed Plot and inserted Tagline and Imdb Top 250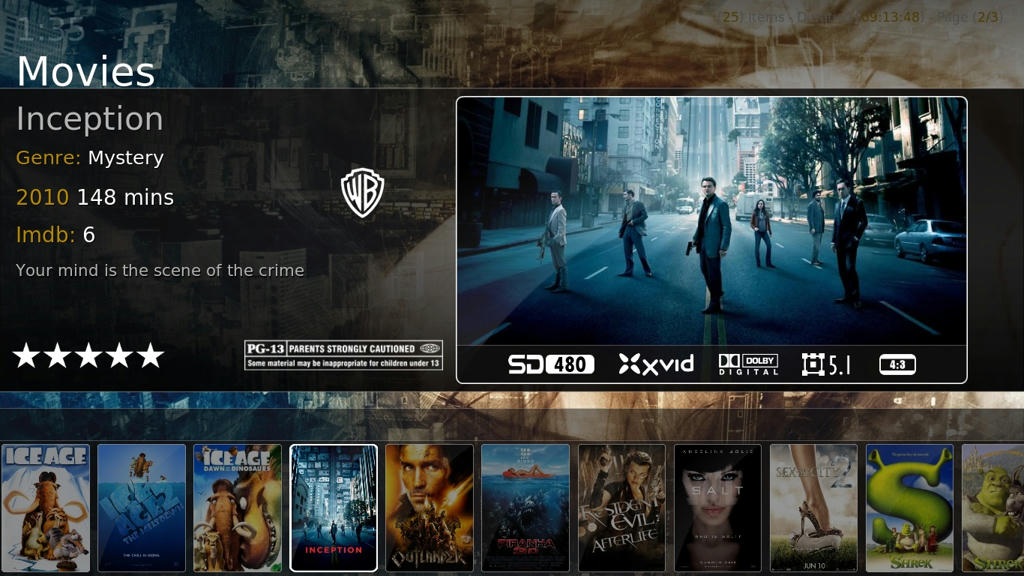 Fanart Games View: NEW

- View for Angelscry Advanced Launcher
- Fanart with info
- Fanart hidden info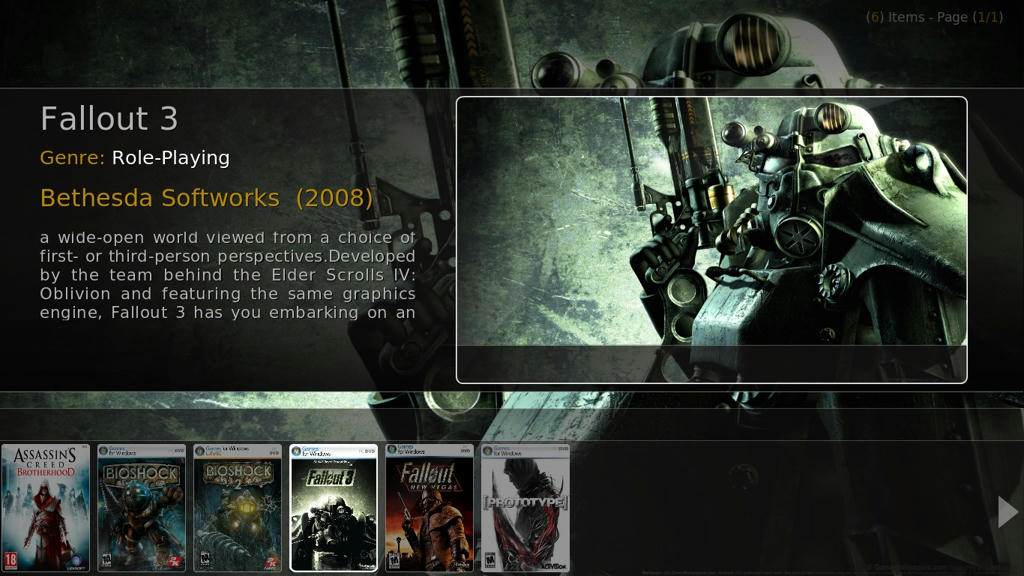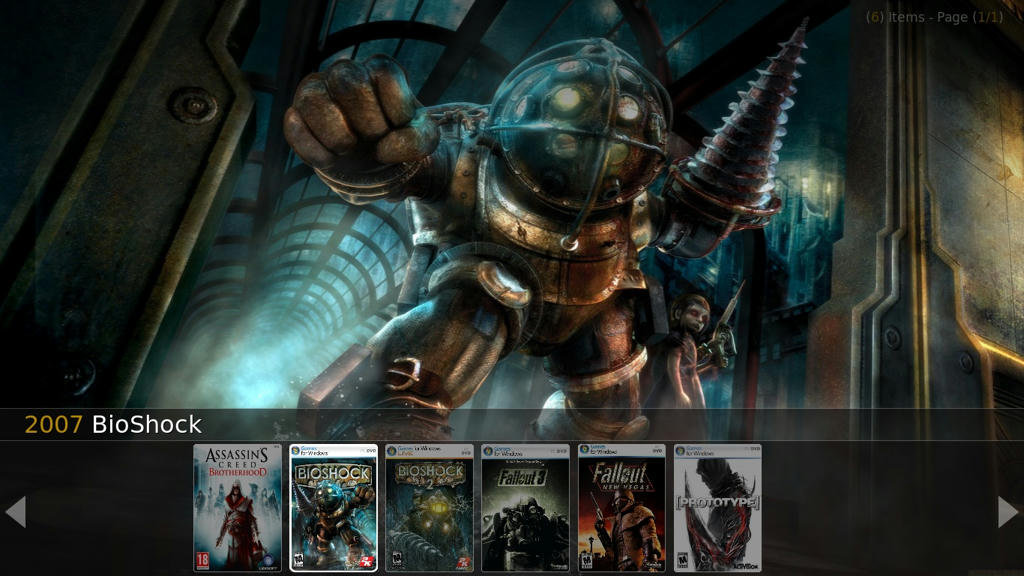 Credits ofcourse going to Crookas, monsieurpaulu, gav1577 and angelscry

Complete skin download here : skin.cirrus MOD Mix V1.0

Only files for Fanart and Info in Advanced Launcher Plugin here:


---
- macshield - 2011-01-05 02:34


Malexx Wrote:Thanks for Crooka for making such a nice Theme ..

Cirrus "Extended"
Version 1.0

1:Integrates TVTunes in TV Section
2:Make use of Extrafanart in TV Section - Enable/Disable in Skin Settings
3:Make use of Extrafanart in Movie Section - Enable/Disable in Skin Settings
4:Make Use of Genre Posters and Fanart
5:Made the Banner View in TV Section use banner.jpg
6:Show IMDB Top250 Rating in this Views(Rightlist,Fanart,Coverflow,BigPoster)
7:Activate Trailer on Direction Click in some Views
8:Modified Rightlist View to use Banners(Poster will come) - Enable/Disable in Skin Settings

For Instructions see the Readme inside the Pack.

Some Screenshots

[/url]

Download Cirrus "Extended"

More things to come!

Any Feedback or Suggestions are welcome.
Have fun ...

I'm trying to set this up but I keep getting a blank home screen with only the rss feed. Anyone seen this before. Do I just download this mod or does it need to be merged with another version. A little confused here. Thanks for the help


---
- butchabay - 2011-01-05 15:04



Release: MOD Mix V1.0 (09.01.2011)





See post #93



Cheers


---
- Malexx - 2011-01-05 16:18

@macshield.
You have to install Cirrus 2.0 first and copy the files over.


---
Cirrus Extended 1.1 - Malexx - 2011-01-05 16:45



Updated Cirrus Extended to 1.1



Please dont use 1.0 no more,since i made some mistakes in there.

Version 1.1

Added: Feature for Seasonthumbs on Season and Episode Level in Fanart View without loosing your Posters for Seasonlevel
Fixed: Show TVShow Logo in Episodelevel instead of always show fallback Image
Added: Enable PlotOutline for Movie Rightlist, Fanart and Coverflow View in Settings
Fixed: Enable/Disable Extrafanart on Season and Episodelevel
Added: Mod Menue under Skin Settings
Changed: Focus Position in Rightlist for better Overview when scrolling

Please take a look in Readme to know what to do to get things working.

You can find the download as always on Page 6

Seasonthumb Wide on Season and Episodelevel

---
- macshield - 2011-01-05 21:26

Thanks Malexx


---
- supertom44 - 2011-01-05 21:28

There seems to be an error with the fanart view when browsing episodes. There appears to be to copies of the fanart in the small box, one smaller than the other causing this strange effect.





Cracking mod, really like the plot outline update, and the fanart view really kicks ass apart from that small error posted above.

Excellent work.


---
- Malexx - 2011-01-05 21:57

Hm i see what you mean,but cant replicate it.

Can you please tell me which options you have enabled in the Extended Mod Menue?
Edit:
Ah ok ill have the same.
Seems i f*cked up something last night,didnt had this before.
Ill fix it and poste Update.

Thx for telling.


---