Suggestion: A simplified view for movies that focuses on fanart and minimizes the poster size.
I liked your original with the animated view of the poster flipping around, except I didnt like the animation and the placement of the upcoming covers.
Just coverflow it in the left corner where the previous and next poster has a slight opacity on it.
Ohh and some fancy DVD and CD cases
*hmmmm AEON, specifically the modded version has the Movie posters surrounded in what looks like a DVD case, I think this is pretty slick.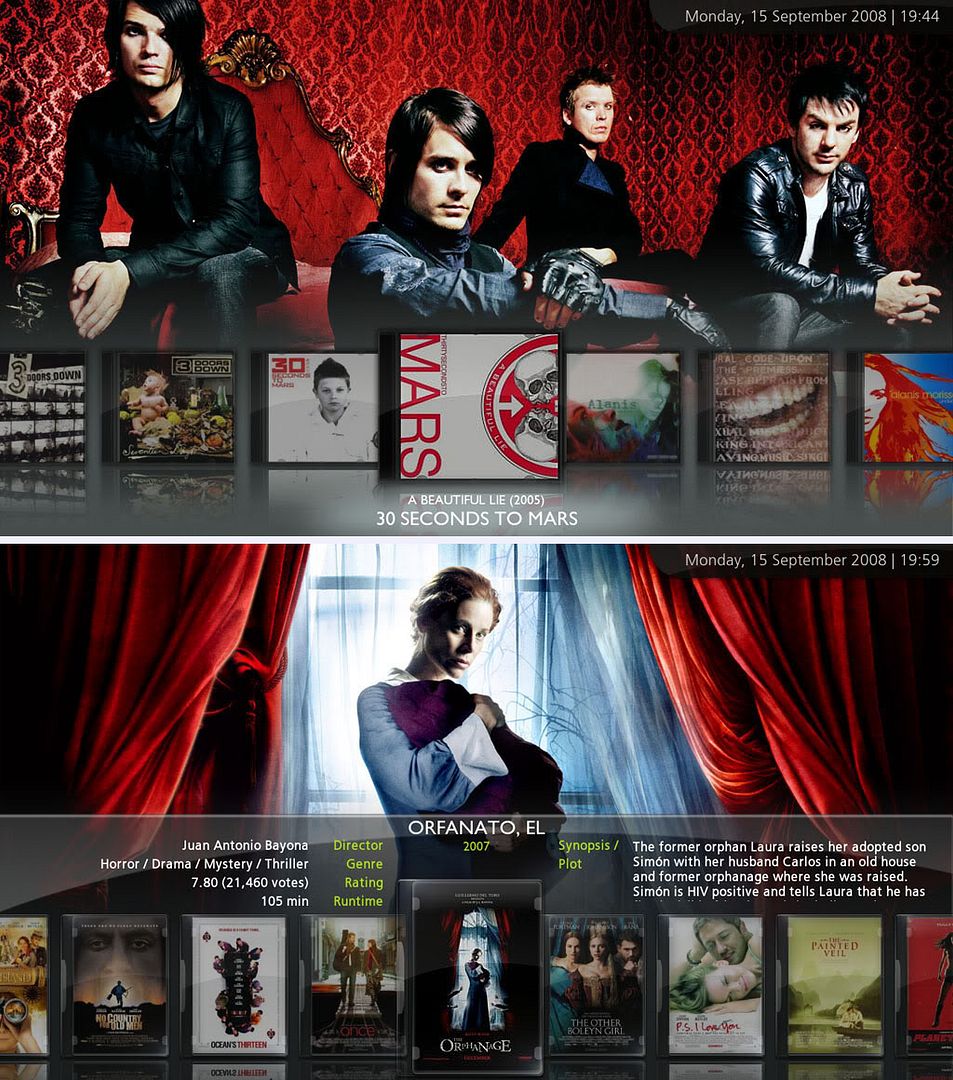 Any chance of seeing a mod like this?