Ok, I dont have a HD setup for my xbox, but absolutely love the file browser list setup in PM3.HD as seen here: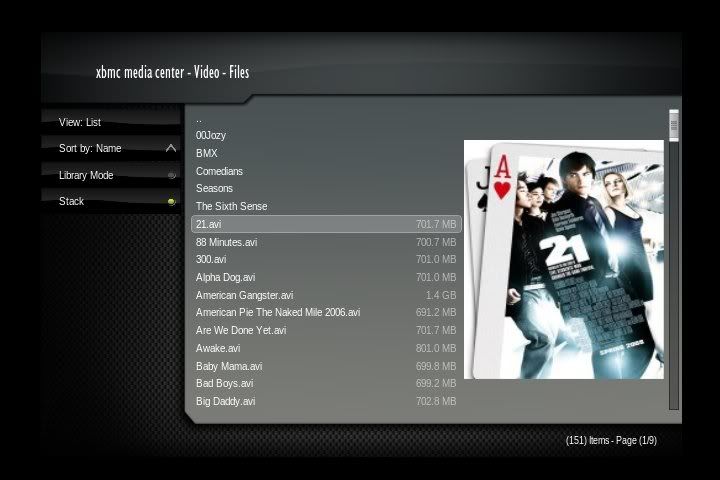 So how can I get my old PM3 skin to get the same list view as seen in the previous screen. I love the "Poster Size" art for it. Here's what it looks like now:
Any help would be great. Thanks.