mcborzu Wrote:Oh and obviously change x and y...
I think I figured out where to put the code in the XML (I wasn't even close yesterday!) but I can't seem to position it correctly. The logo gets hidden behind the panel whith the info and fanart.
The <posx>500</posx> is good but <posy>-56</posy> positions the logo on top of my show poster like so: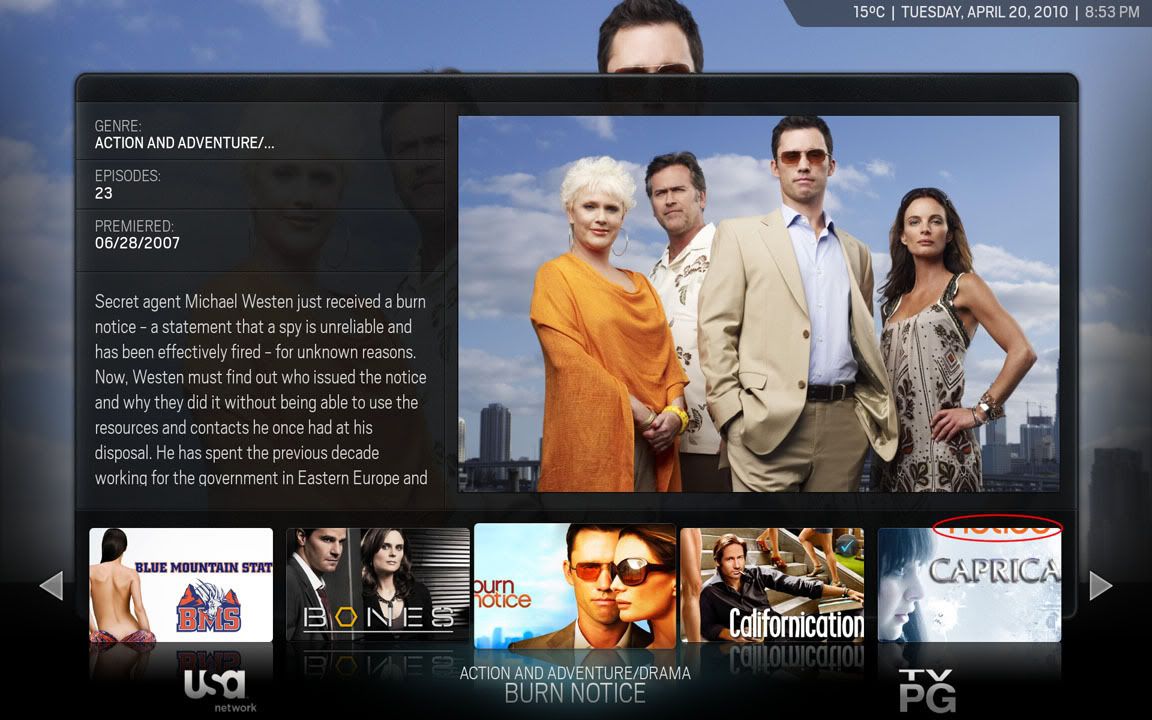 Ekim, if you say you will integrate this in your next release, I can probably wait until you do.