Berz Wrote:I took a couple of shots of my setup:

http://img825.imageshack.us/g/006hi.jpg/

A quick little question, the numbering when I use the Media Library for the TV-Shows seems like it's named wrong. Legend of the Seeker has a total of 42 episodes, and I've wathced 40 of those and hence has 2 left to watch. The text says: "42 of 2 episodes watched". In my setup this bug has been hanging around for as long as I can remember really - but since it's such a small bug I guess it's just something nobody has noticed? You can see what I mean in the first picture

Thanks again for you effort in making a great Living-room-friendly skin, Blackbolt
I've not been able to replicate that bug myself, but I will look into it and try to get it fixed for proper 1.2 release.
Nice pics, that TV sure does have a nice image quality to it. Ellipsis has basically being designed and refined since about 2006, I've always wanted to create something which was icon only based, simple as hell to use and was visually pleasing, but without being so descriptive that it wouldn't fit in to some environments, that's partly why for the most part the skin is colourless.
The black and white imagery is so powerful I've always thought and it fits in well in most rooms, also when its dark and you're enjoying your media, last thing you want to do is exit to the menu and have the room become brightly lit with a white bright skin. I always designed it with a dark media room in mind. The only bright parts are the important bits, the icons, the text and the media of course. Keeping to this philosophy, I was able to make sure the skin followed a pattern from start to finish and although some key elements have changed since the initial design, for the most part the feeling, the goal and the usability haven't changed at all!
October 2006: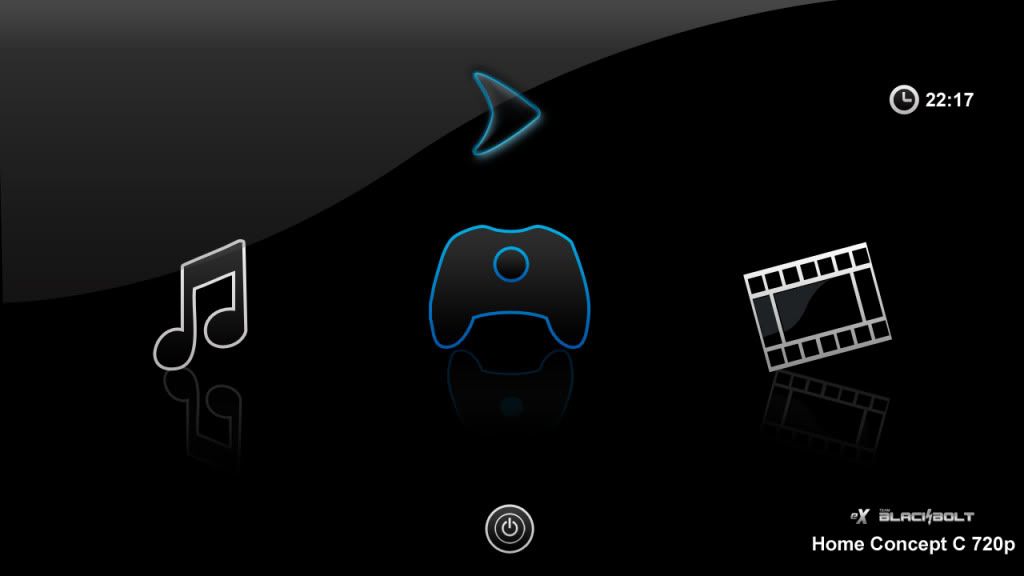 August 2010: