4.) When trying to install addons, still seeing missing images.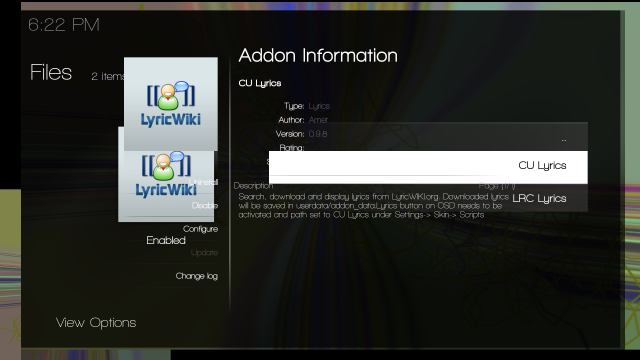 5.) On the music playing screen, looks like the top glass overlay for the controls is missing, as well as the overlay for the song playing info (unless you removed this in the update).
6.) Shouldn't there be a white arrow next to View Options? or has there never been one there?
7.) After playing a song and going to the playing screen (the one with spinning cd) and exiting back to the album, should the now playing image be in the top right corner on this screen?
-hogfan